The folks at DigiVino are marketing facilitators. They showed me how to make new customers using the web. Now they manage my social media, email blasts and SEO. Love them.
Wine business promotion is tricky in normal times, and even more so with the fires and pandemic.
Reaching people with the story of your wine's distinct qualities matters  as much as drawing out the unique character of each season's grapes. Yet most of my clients would rather get elbow deep in grapes or wine than marketing tactics or programming code. That's why I created this company.
DigiVino provides affordable and effective web strategies, tools and tactics for wine businesses. And–for those who want to economize while promoting wine effectively–GO-U is my training and mentorship program for do-it-yourselfer wine marketers. In other words, DigiVino and GO-U simplify the process of wine business promotion.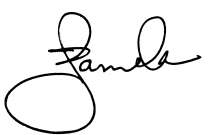 P.S.: I will personally do a FREE walk-thru of your website and give you at least 5, no-obligation recommendations on how to improve your online revenue.
Believe you can and you're halfway there. ~ Theodore Roosevelt
Someone is sitting in the shade today because someone planted a tree a long time ago. ~ Warren Buffett
It is never too late to be what you might have been. ~ George Eliot
It is in your moments of decision that your destiny is shaped. ~ Tony Robbins